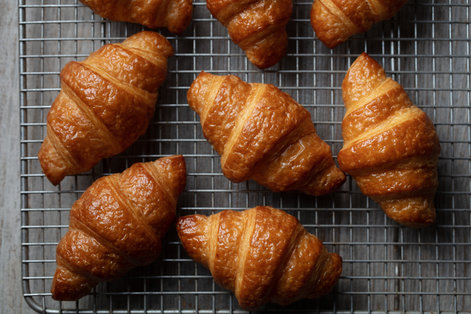 Light and fluffy with a touch of honey, our Plain Croissants are sure to deliver that melt-in-your-mouth mmm moment—no butter needed! This delicious pastry is perfect at breakfast, brunch, dessert and beyond. Available in large and small sizes.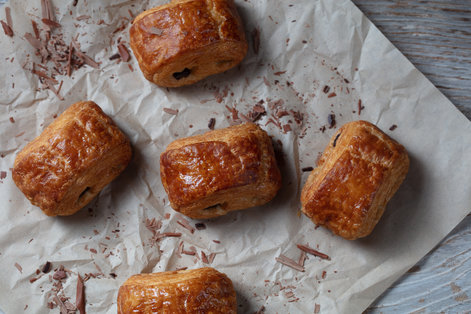 Meet a culinary classic with an extra-sweet spin. Our Chocolate Croissant is the ultimate light treat, featuring chocolate, honey and a medley of familiar flavors for a flaky experience that's sure to please. Available in large and small sizes.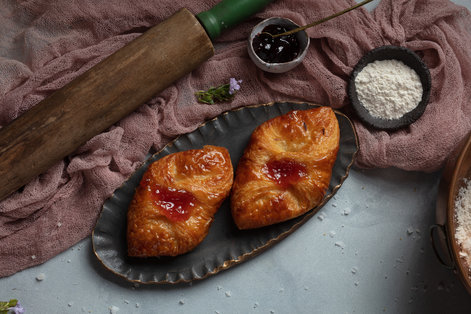 Like a true diamond, our Diamond Fruit Danish can't help but shine! Prepared with apples and honey for sweet, orchard-fresh flavor, this danish is a delight at any time of day. Available in large and small sizes.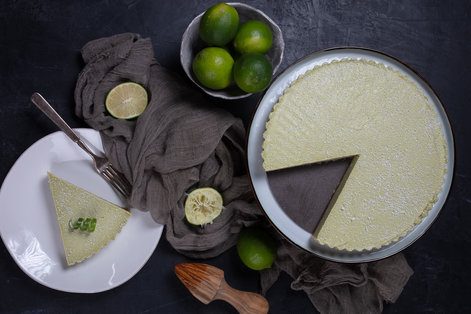 Our Key Lime pie packs fresh Florida flavor into every slice. You don't need dairy for this classically cool, creamy dessert—avocados, maple syrup, dates, a variety of nuts and, of course, key limes combine to create a perfect pie experience.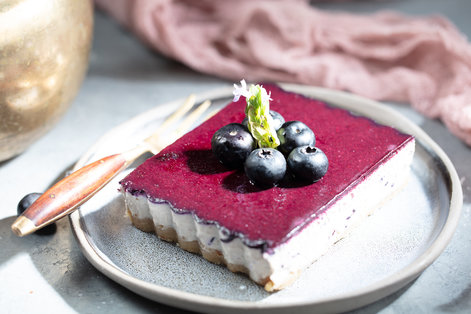 Enjoy the classic creaminess of cheesecake with a fruity twist! Our Blueberry Cheesecake highlights sweet, vibrant berries against a backdrop of coconut cream and other plant-based ingredients.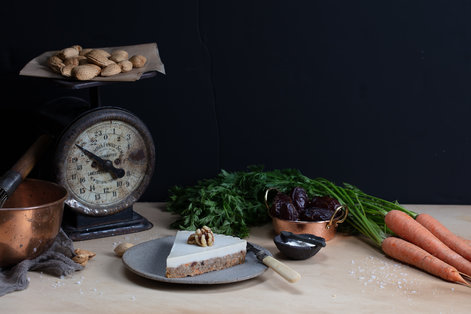 A moist, must-have treat for breakfast, dessert and every meal in between, our Carrot Cake can't be missed! Carrots combine with cinnamon, dates, lemons, maple syrup, coconut cream and a variety of nuts for wholesome flavor throughout.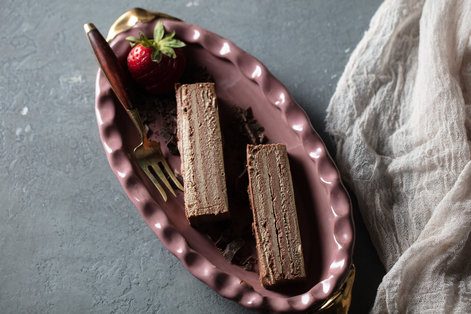 Who says coffee only comes in a cup? For a truly decadent dessert, try our Chocolate Coffee Cake! Here, a medley of espresso, cocoa powder, cashews, agave nectar and other plant-based ingredients lends itself to moist, chocolatey goodness in every bite.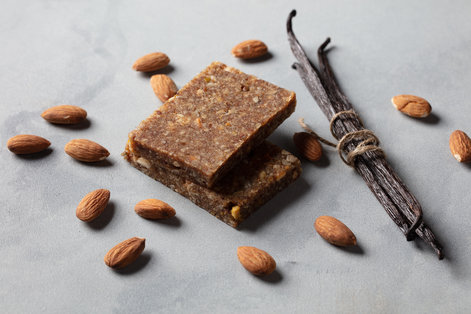 The warm, gentle aroma of vanilla bean pairs perfectly with nutty almonds and pistachios in our Vanilla Almond Bar. Dates, cinnamon, pumpkin seeds and sunflower seeds complete the experience, perfect for a sweet, satisfying snack!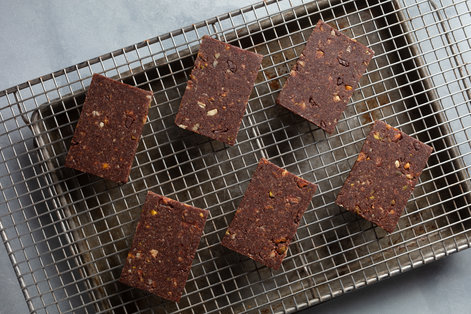 The ultimate sweet-tooth solution, our Chocolate Chunk bar pairs chocolate, cocoa powder and coconut with dates, almonds and pistachios. The result is a sweet, nutty duo whose texture is just as rich as its flavor.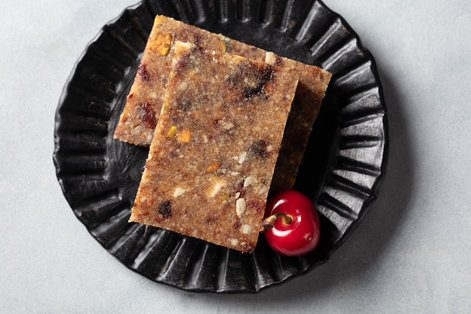 Sun-dried cherries and almonds are the stars of the show in this decadent treat! Indulge on the go with our Black Cherry Almond bar, whose lux flavor is rounded out by dates, pistachios, hemp seeds and vanilla bean for a truly memorable experience.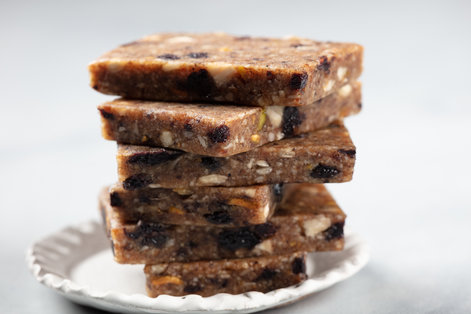 Our Blueberry Nut bar delivers the best of both worlds—sweet, sun-dried blueberries and a medley of dates, pistachios, sunflower seeds and almonds for a nutty touch that's sure to please!
Do you want to know more of our products?
Do you want a free sample pack?
Download our Product Catalog